Dumpster Rental Hubert Sizing Guide
When it comes to finding a dumpster rental Hubert that you can trust, look no further than the team at Island Trash C.O.D. We have two different sized roll-offs to choose from so that you can get the right size for the job. Below you'll find sizing details for our 15 and 20-yard dumpsters.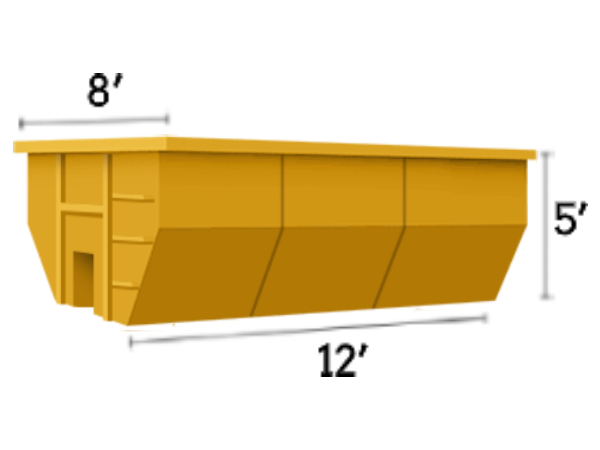 15-Yard Dumpster
Our
15-yard dumpster rental
is a great option for all kinds of small-scale residential and commercial projects. Our customers often select this size for home cleanout projects, renovations, yard work, and more.
Book Online
20-Yard Dumpster
For larger projects, our
20-yard dumpster rental
is the ideal tool to contain all your waste and junk. This bin is perfect for roofing projects, multi-room cleanouts, fencing jobs, old flooring removal, kitchen renovations, and more.
Book Online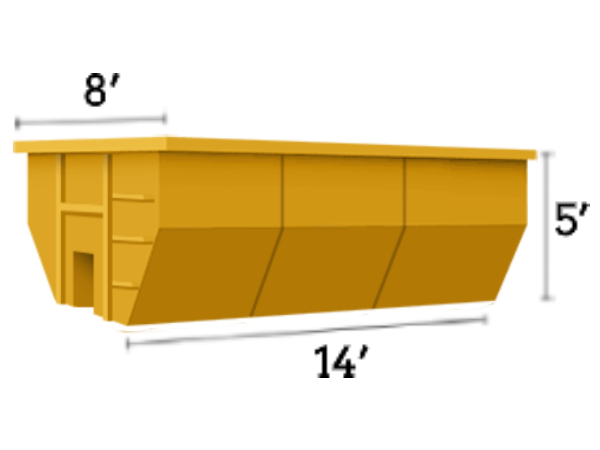 Island Trash C.O.D. Hubert Dumpster Rentals FAQs
Island Trash C.O.D.
is a local company that's proud to provide reliable dumpster rentals in Hubert and the surrounding areas. If you need a
dumpster rental Swansboro
, we deliver there, too. We're dedicated to delivering dependable waste removal solutions to our community. We love playing a role in cleaning up our community and helping our friends and neighbors get rid of their waste with ease. We always provide on-time deliveries, affordable pricing, and easy online booking options. Furthermore, you count on our professional team to be here for you when you need us. We're available by phone or text anytime 252-241-0879. Have questions? We gathered some of our FAQs below for you to review, but please reach out with any additional questions or concerns and we'll be happy to help.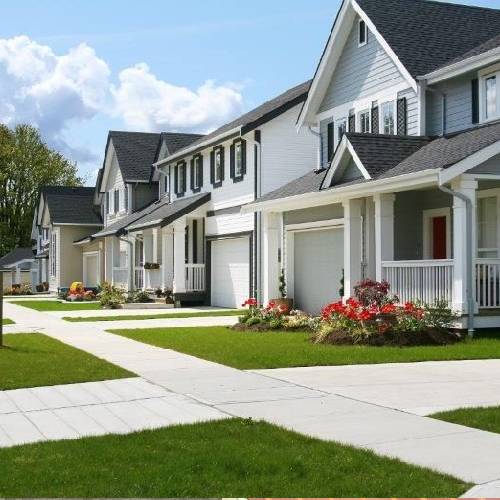 Hubert Residential Dumpster Rentals
Our residential dumpster rentals are perfect for projects around your home and yard. From cleanout projects to remodels, we'll take everything from old toys, appliances, landscaping debris, and regular household trash.
Residential Dumpsters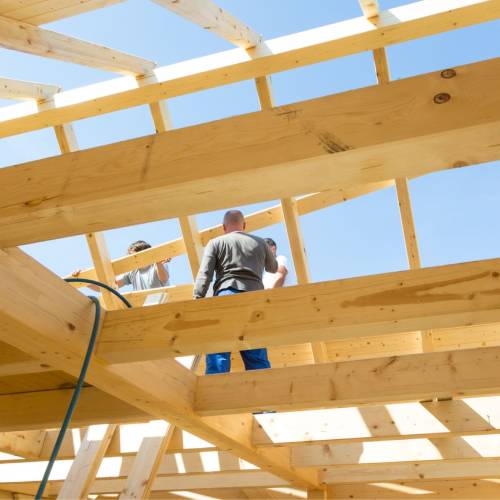 Construction Dumpster Rental Hubert
Construction dumpster rentals are essential on job sites for safety and efficiency. With a centralized place for waste and debris, you can streamline your junk removal and keep your project moving forward.
Construction Dumpsters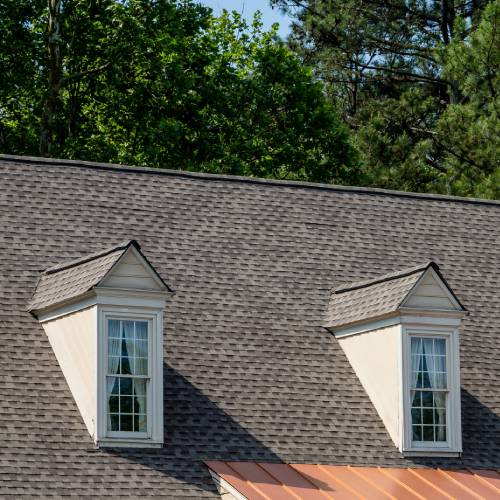 Hubert Roll-Off Roofing Dumpster Rentals
Roofing dumpster rentals from Island Trash C.O.D. are ideal for both residential and commercial roofing projects. We accept all types of roofing materials for your convenience.
Roofing Dumpsters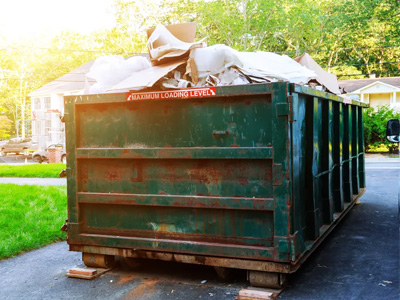 Junk Removal Dumpster Rentals In Hubert
If you need to get rid of some unwanted junk and waste, all you need to do is get in touch with our team and we'll take care of it for you. Our hassle-free service allows you to get rid of your junk quickly and easily. Book your junk removal dumpster rental Hubert today!
Book Online
The Sights and Sounds of Hubert, NC
Island Trash is pleased to have you as a part of the dynamic community of Hubert, North Carolina. We are dedicated to making sure our community is as clean and clutter-free as possible, and we're here to help with any and all of your dumpster rental and waste management needs. Island Trash has the perfect dumpster solutions for any home renovation, property cleanout, or construction project you may be managing. But Hubert offers more than just dumpsters. Let us be your guide to exciting activities, beautiful parks, rich history, iconic landmarks, top-notch restaurants, and esteemed schools or churches in our beloved town!

Seeking Hubert-area entertainment options? You are in for a truly remarkable adventure! At Hubert By-Pass Trail, you can get lost in the tranquility of the area's natural landscape while appreciating the serenity of its scenic walks and abundant wildlife. Explore the waters of the White Oak River through fishing, kayaking, or paddleboarding adventures. And for outdoor enthusiasts, a visit to Hammocks Beach State Park is a must. Discover the park's pristine beaches, hike the trails, and take in breathtaking views of the coastal landscapes.

In Hubert, you can take solace in the city's lovely parks and other natural landmarks. Unwind and reconnect with nature at Huggins Island Preserve, a serene spot where you can explore trails, spot native wildlife, and enjoy the tranquility of the island. Enjoy a picnic or a leisurely stroll through the scenic grounds of Cedar Point Recreation Area, which offers waterfront views and a peaceful atmosphere. And for a family-friendly outing, head to the delightful Hubert Park, where you can enjoy playgrounds, sports fields, and community events.


Hubert's Past and Enjoyable Landmarks
Learn about Hubert's fascinating past by visiting its museums and other historical sites. Visit the Swansboro Historical Association Museum, where you can delve into the area's past through fascinating exhibits and artifacts. Step back in time at the beautifully preserved Pelletier House, a charming landmark that showcases the town's architectural heritage. And don't miss the iconic Hubert United Methodist Church, a beloved place of worship that has been serving the community for generations.

Several distinctive structures dot the Hubert skyline and give the city its unique identity. The White Oak River Bridge, which links Hubert to the surrounding communities, is an impressive and aesthetically pleasing structure. Explore the iconic Highway 24 Water Tower, a prominent landmark that offers a panoramic view of the surrounding landscapes. And make sure to visit the iconic Hubert Marina, a beloved spot where you can enjoy fishing, boating, and waterfront activities.


The Food and Community of Hubert, North Carolina
Hubert has a wonderful restaurant scene, perfect for satisfying your hunger pangs. Indulge in mouthwatering seafood and local cuisine at restaurants like The Crab Shack and Riverview Cafe, where you can savor fresh catches of the day and indulge in flavorful dishes prepared with a coastal flair. Treat yourself to a casual and friendly dining experience at Hubert Grill & Deli, a local hotspot offering a variety of tasty bites and comfort food options.

Families in Hubert will be pleased to discover excellent schools and welcoming churches that foster a strong sense of community. The Onslow County School System provides quality education, with dedicated teachers and staff committed to the success of every student. For spiritual nourishment, churches like Hubert Christian Church and Gateway Community Church offer a warm and inclusive environment for worship and fellowship.

At Island Trash, we believe in more than just dumpsters. We're here to provide exceptional service while helping you make the most of Hubert's vibrant offerings. So, whether you're embarking on a home project or exploring the town's attractions, you can rely on us for efficient waste management solutions. Contact us today to experience the Island Trash difference and let us help you maintain a clutter-free environment in Hubert!